Ray Movie Trailer Breakdown
An anthology of four films based on classic stories written by Satyajit Ray, Ray will premiere on Netflix on June 25.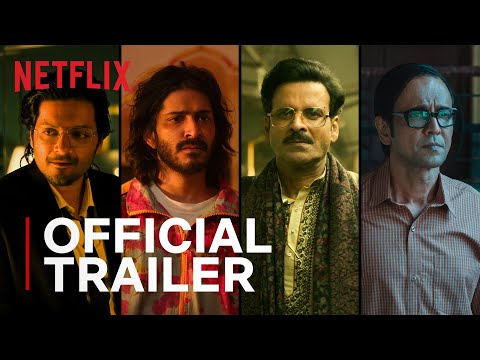 Ray is a Netflix original anthology of four films directed by three critically acclaimed filmmakers, Srijit Mukherji, Abhishek Chaubey, and Vasan Bala. The cast includes Manoj Bajpayee, Gajraj Rao, Ali Fazal, Shweta Basu Prasad, Anindita Bose, Kay Kay Menon, Bidita Bag, Dibyendu Bhattacharya, Harshvarrdhan Kapoor, Radhika Madan, Chandan Roy Sanyal, Akansha Ranjan Kapoor among others.
The trailer begins with a voiceover implying that man is equivalent to god. Man is also a creator and gives birth to a new life as does god. Then we are introduced to Ali Fazal as Ipsit Nair, a dynamic entrepreneur flourishing in his career. Next, Harshvardhan Kapoor as a Bollywood superstar, in his own words who has a divine face. The country is in love with his looks. Musafir Ali is a poet and a ghazal singer, played by the exceptional Manoj Bajpayee. The last is Kay Kay Menon's character, who has a stable job at a computer firm but is interested in creating art as a makeup artist.
The lives of the four protagonists turn upside down and we are introduced to a glimpse of the multiple shades of these characters which the film intends to explore. The four films titled Hungama Hai Kyon Barpa, Forget Me Not, Bahrupiya and Spotlight look to make for an engaging watch. These are stories of ego, revenge, envy and betrayal. The trailer ends with another voiceover, warning the viewer that whoever has considered themselves to be the God, eventually fails miserably.
As the trailer claims, Ray is a modern retelling of four classics. The film promises a thrilling watch. I look forward to diving into this world set by Satyajit Ray, steered by some of the best directors and actors of the time.
Ray will premiere on Netflix on June 25.