CBFC Ratings :
Runtime : 0
Released on : 11th Oct, 2019
Genre :
Lyricist :
Available for Streaming on :
The story of Aisha Chaudhary and her family.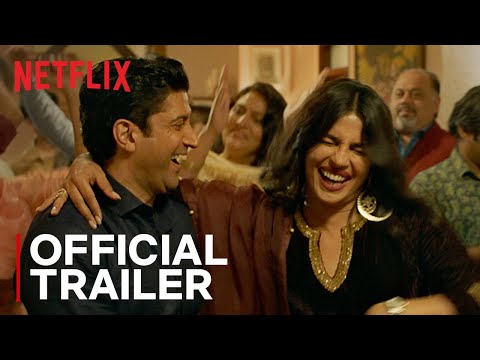 Spectacular Plot
This movie shows how in a family we uplift each other. I loved the fact how vociferous Priyanka is in the movie. Hope can be our greatest strength sometimes and this movie proves that.
---
Loved it
Ahhhh this movie ❤❤ each part from the beginning of the film till the end, everything was heart touching.
Added By - Rushira Kapoor
i agree to this , one of the best moviee.
---
This movie is Priyanka Chopra Jonas's first film after her marriage.