Sooryavanshi Trailer Breakdown
Sooryavanshi is an upcoming action movie directed by Rohit Shetty. It has a star-studded cast with Akshay Kumar, Ajay Devgan, Ranveer Singh and Katrina Kaif.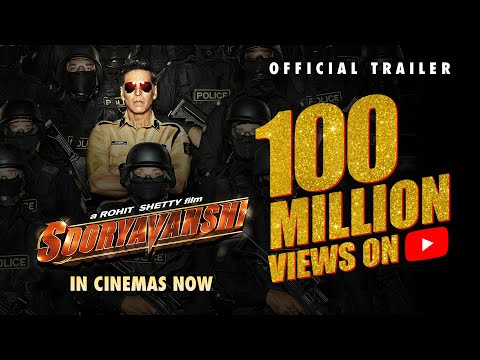 The trailer of the movie was released a year ago but has started making buzz again with the upcoming theatrical release date of 30th April 2021.

Here's what we have been able to grab from the trailer.
The plotline is that Mumbai police has recieved intel that Lashkar, the terrorism front, is going to attack Mumbai again. Also, there are 600 Kilos of RDX hidden somewhere in Mumbai and the terrorists are trying to use this for the attack. Akshay Kumar is the lead cop trying to thwart this attempt. The story also seems to be a run against time to see who finds the RDX first.

The trailer is testosterone packed but is quite apt for an action film. There are significant amounts of signature Rohit Shetty moves all across the trailer: cops hanging off helicopters, cars flying across helicopters, while on a bike chase, on which cops are hanging off. You get the idea.

And by cops I mean Akshay Kumar. Honestly, I would be disappointed if it was anyone but him doing the death-defying-gun-wielding stuff. This man is the Tom Cruise of Indian action movies. Katrina Kaif plays his wife, who from the trailer seems to have taken the age old female moral compass role. No surprise there.

Ranveer Singh makes his comic entry and you realise Shetty has now made his own cop cinematic universe and we are having a crossover moment. But somehow it works. It is interesting and personally, even though I'm strictly a Hollywood action fan, I would watch it.
Later Ajay Devgan makes his entry with his iconic song that literally translates to 'The heart races, the body trembles, when you know Singham is coming'. He walks off a moving scorpio and later dodges a missile with the tilt of his shoulder. Unrealistic? Obviously not. It's Singham. He gets to do what he wants and I'm willing to believe it for the sake of my childhood nostalgia.

Overall it is a fun trailer. The target audience will certainly get what they are looking for.