Rocketry Trailer Breakdown
Rocketry is an upcoming biographical drama film, written and directed by R. Madhvan. Earlier it was named 'Chanda Mama Dur Ke'. Madhvan stars in it as Nambi Narayanan, the lead.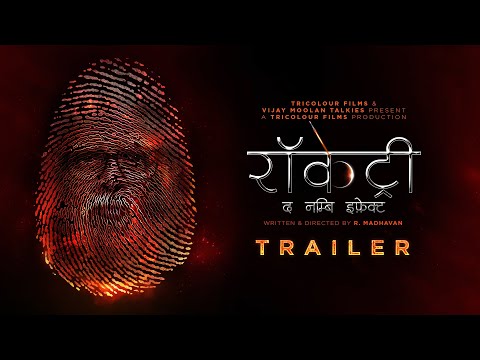 The film will be released in English, Hindi and Tamil languages. The movie has been in the making for almost a decade. The trailer was uploaded almost a month ago. The movie is set to release in summer 2021.
Here's what we have been able to grab from the trailer.
Rocketry: The Nambi effect is based on the life of a scientist who worked for Indian Space Research Organisation, he is a Padma Bhushan Awardee. In 1994, he was accused of espionage against the country.
The trailer opens with our lead giving an interview to Shah Rukh Khan about his life and struggles. Nambi is a rocket scientist who wants India to enter the list of nations that have made it big in aeronautical sciences. He has worked in India's leading aerospace projects. Clips show him being a victim of the blame game by his superiors for a rocket explosion. Later in the trailer we see him getting a job offer from NASA.
But Nambi is a true patriot. He rejects the offer and continues to work for India. When his own government turns against him, he gets a rude awakening. More clips show his custodial torture in detail. Rumors start gaining momentum against him. But somehow he fights all the situations life throws at him and doesn't lose hope.
Overall it is an interesting trailer. It is refreshing to see biopics made on people who are not sportsmen, politicians or actors. The lead played by R. Madhavan is quite fitting given his background as an electronic engineer with air-force training. Even Prime Minister Modi tweeted about the film! The film will obviously have a very vast audience since we Indians are suckers for patriotic films. I hope it does well at the box-office, giving a boost to funding of more biopics. We really need more movies on India's unsung heroes.