Radhe Trailer Breakdown
Radhe, starring Salman Khan, is the story of a specialist cop. The movie revolves around the officer looking to arrest the convict who has lead the youth of Mumbai into ruins.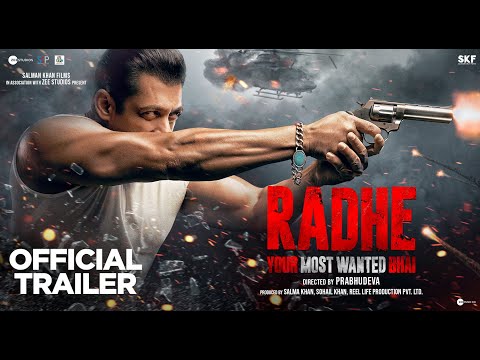 The much anticipated Salman Khan starring movie of the year, Radhe has released its first look. The trailer gives us the vibe of just another Salman Khan movie, involving a hero, a villain, and a quest to defeat the villain in the most valiant manner.
The film is about a 'specialist' police officer Radhe, experienced with a number of encounters, who has his 'own' way of working. The villain of the movie is running an illegal drug business in Mumbai which causes a high number of deaths among the youth. The crime rate in the city is at an all-time high. Radhe is appointed to tackle this problem. The film revolves around this issue while showcasing some unsolicited police brutality, along with flying vehicles, air kicking, lame comedy, and item songs. The trailer also highlights the appearance of presumably the protagonist's love interest who might or might not have a role beyond that in the film.
Nevertheless, the trailer turns out to be a delight for all the fans of Salman Khan. It has more than 25 million views in a span of three days. The film stars Salman Khan, Disha Patani, Randeep Hooda, and Jackie Shroff amongst the rest of the cast. It is directed by Prabhudeva and produced by Salma Khan, Sohail Khan, and Reel Life Pvt. Ltd. The film will have a multi-format and wide theatrical release internationally on 13th May, 2021.