Malik Trailer Breakdown
Malik is a Malayalam movie set to release on Amazon Prime Video on 15th July 2021.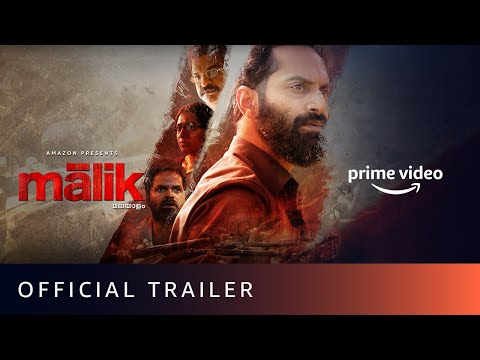 Malayalam star Fahadh Faasil is back to charm the audience with Malik, an upcoming film on Amazon Prime Video. The Malayalam movie, Malik will be available on the platform from 15th July 2021. The film's trailer was dropped on 6th July 2021 and promises a gripping storyline with Faasil's usual power-packed performance.
Directed by Mahesh Narayanan, Malik is a crime drama. Faasil plays the role of Sulaiman Malik, a rising hero of the underprivileged who is ready to go to any extent to fight oppression and corruption in his village.
Like all his other performances, Faasil's performance stands out in the trailer and shows different shades of his character. We see Sulaiman planning conspiracies, boldly negotiating with the police, praying in jail, inciting the masses for the cause and finally, stabbing someone to death. The background music gives a sense of emergency to the trailer which does a good job of intriguing audiences.
Produced by Anto Joseph, Malik stars Nimisha Sajayan, Vinay Fort, Jalaja, Joju George and Dileesh Pothan along with Fahadh Faasil.