KGF Chapter 2 Trailer Breakdown
KGF Chapter 2 is a period-action movie written and directed by Prashanth Neel. It is a hugely anticipated sequel to the 2018 Kannada blockbuster KGF. Actor Yash returns to portray the lead Rocky. Bollywood stars like Sanjay Dutt and Raveena are also in the cast. The trailer of the sequel was released in February 2021. KGF 2 will hit screens on July 16, 2021.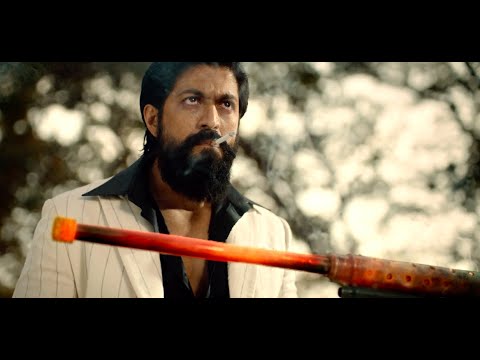 The first movie had a rather new and refreshing plotline. It was largely about the gold mines in Kolar and the mafia world. The hero had a poverty stricken childhood, where he only had his mother and later set out to Mumbai to be a don. He was portrayed as some kind of a hallowed hero, the one who helps the poor to emerge from the manacles put on them by the rich. The lead roles, both positive and negative, did a great job with respect to acting. Even though I'm not a fan of the 'exceptionally powerful hero' trope, the movie was commendable.
Plot was unpredictable with many twists and turns. It had vivid cinematography. Unfortunately it had the typical side-lining of female characters. It's a rags to riches story and the common man standing up for others; something that really tugs the emotional heart strings of the audience.
The trailer of the new film tells us about the return of the villain, a shift in the political scenario and the future of the hero.
My expectation from this movie is that it retains and compliments the plotline from the first movie. It should have the same level of action. Most sequels tend to go over the top, so I hope this film can avoid making that mistake.
I am also looking forward to the sequel to find out how the filmmakers have driven the character development of the hero and some other characters who were present only in a few shots in the first film, but seem to play a major role in the new movie. However the trailer of the movie doesn't seem to do justice to these expectations as several scenes look overexaggerated.
Overall it looks like a mass-action entertainer.