Gangubai Kathiawadi Trailer Breakdown
An empowering true story of a young girl forced into prostitution, taking on the brothel traders and emerging the matriarch of Kamathipura. Brought to life by director Sanjay Leela Bhansali and outstanding portrayal by Alia Bhatt, Gangubai Kathiawadi has already made it to the top of every fan's watchlist.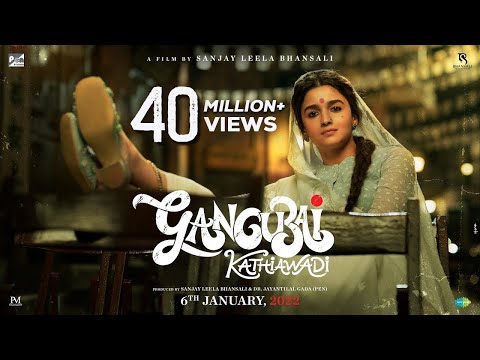 My first thought upon seeing the Alia Bhatt starrer 'Gangubai Kathiawadi' movie trailer was that Sanjay Leela Bhansali has traded depth and skill for youth and charisma in his leading lady. However, after watching the trailer a couple of times, I am happy to admit I am mistaken. Alia Bhatt brings a certain energy, vulnerability and oomph to the character of the brothel owner gangster that would perhaps elude a more mature or older actress.
The film is based on a chapter 'Gangubai Kothewali' from the book 'Mafia Queens of Mumbai', written by S. Hussain Zaidi and published in 2011. It is a true story of Gangubai, madam of a brothel in Kamathipura in Mumbai in the 1960s. She runs away from home with her boyfriend, Ramnik Lal, at the age of 16 and is sold to a brothel by him. She eventually takes the reins of her destiny in her own hands by evolving into the matriarch of Kamathipura. She draws her power from her underworld connections, touting drugs and murders.The real Gangubai had style and she had substance. She owned a Bentley and the buttons of her blouse were made of gold while she dedicated her life to the betterment of the lives of sex workers, including her meeting Jawaharlal Nehru to appeal their case.

You will see Ajay Devgn, Emraan Hashmi and Huma Qureshi in cameos, and Shantanu Maheshwari, Vijay Raaz, Indira Tiwari, Rohit Sukhwani and Seema Pahwa in supporting roles in the film.
It promises a pageantry of exotic imagery, grandeur and the characteristic Bhansali aura. I am looking forward to the release of this remarkable, larger than life film on 30th July 2021.